TV
Dear subscribers!
Our company is glad to inform you that we have started digital TV
ZNET IPTV!
Currently, there are more than
200
, some of which are in high-quality
HD
format. To watch our TV, you need to download the player from the link below. Direct link: http://Znet.com.ua/iptv.m3u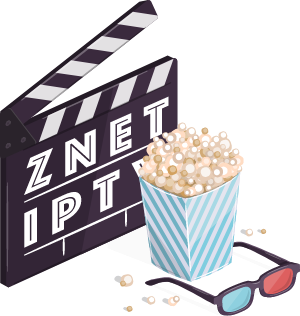 Universal format
KDRTRL Ukraine ТЕТ STB Rosiia K Pravda Tut Pershyi Zakhidnyi Novyi Kanal NTN Kyiv Kyivska Rus .Hromadske.TV К1 Inter UA:Pershyi Ukraine UA:Pershyi Shopping TV ICTV Espreso TV ATR 112 Ukraine 1+1
News
Zik Chernomorskaia TRK ChP.INFO Unian Rada Pershyi Dilovyi Novyny 24 Horyzont TV Hlas 5 Kanal UA TV News One France 24 EuroNews CGTN Russian Bloomberg BBC World News BBC World
Entertaining
Indyho TV Trofei TNT 4 Sontse STS Piatnytsia NLO-TB Kui TB К2 2+2 Domashnii Vintazh TB Bihudi TV Mi Lady Maxxi-TV CBS Reality 2x2
Cognitive
Outdoor Channel Eko-TB Meha Kultura Dacha Viasat Nature Viasat History Viasat Explorer Travel Channel TLC Yu National Geographic Nat Geo Wild ID Xtra History Discovery Science Discovery Channel Da Vinci Learning DTX Animal Planet
Cinema
Evrokino Ehoist TV TV-3 Nashe Nove Kino NTV Ridne Kino NTV Choloviche Kino NTV Kinokhit NTV Kinosimia NTV Kinopobachennia NTV Kinomiks NTV Kinokomediia AMC TV1000 Rosiiske Kino TV1000 Action TV1000 TV XXI Sony Sci-Fi FOX Life FOX Enter Film Amedia 1
Music
O-TV Music Muz TV M2 Estrada M1 Evropa Plius TV ZOOM VH1 Classic VH1 Rusong TV A-ONE Ukraine Music Box UA Mezzo MTV Rocks MTV Hits UK MTV Dance MCM Top Bridge TV
Sport
Eurosport 1 Extreme Sports Viasat Sport Match! Arena Match! Hra Match! Nash Sport Match! Planeta Match! TV Match! Football 1 Match! Football 2 Match! Football 3 Russian Extreme
Children's
Cartoon Network Disney Channel Gulli Jim Jam Nickelodeon TiJi Dytiachyi Svit Maliatko TV Piksel Pliusplius
HD channels
Travel Channel HD Priamyi HD NTV Kinopremiera HD Match! Football 3 Match! Football 2 Match! Football 1 Match! TV HD Match! Hra HD Match! Arena HD Viasat Sport HD Viasat Nature/History HD VIP Premiere HD VIP Megahit HD VIP Comedy HD 112 Ukraine HD TLC HD Nickelodeon HD National Geographic HD Nat Geo Wild HD Mezzo Live HD MTV Live HD MGM HD History HD FOX HD Eurosport 1 HD Discovery HD Animal Planet HD Amedia Premium HD
………and many others!
Watch TV
on any of your devices